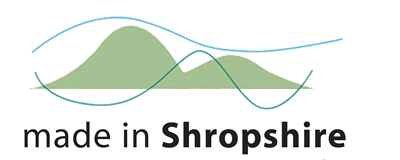 Quality arts, crafts and produce made in Shropshire
Made in Shropshire has been going now for just over 2 years. We hope that during that time we have managed to impress people with the quality of our goods and produce and that we have set up events that have been well worth the visit.
Now we have re-launched our web site we would like to devote this page to reports of our good behaviour! If you have been impressed and don't mind being quoted on this page, please drop a line to Anne, contact details on the Contacts page.
"I am a regular visitor to the Made in Shropshire' market in The Square in Shrewsbury and am always impressed by the high quality of goods on sale there. I find it particularly handy for gift buying as I can always find something beautiful there that I know cannot be bought anywhere else. 'Well done' Made in Shropshire!"Jill Johnson, Pontesbury
"I am a bit of a shopaholic and the Shrewsbury 'Made in Shropshire' market is one of my weaknesses! I find it impossible to wander round without indulging myself. I love the jewellery and accessories especially . It is great to know everything is made locally when the High Street is full of mass produced, imported goods."Paula Keating, Telford
We welcome new opportunities to exhibit and sell in Shropshire and beyond.
Please click here to send us a booking form.