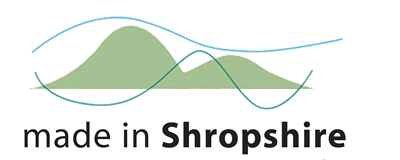 Quality arts, crafts and produce made in Shropshire
We are always on the lookout for people who share our belief that individuality is good and should be carefully nurtured. This is what makes Made in Shropshire so special.
If you would like to be a part of all this and you live or work in Shropshire making your own style of goods or produce then please contact Sarah or better still fill out an application form and send it to Sarah.
Applications are reviewed on a regular basis.  
The next deadline for applications is Monday, November 5th For review on Thursday November 8th
Membership
Member Benefits

Open to creative individuals who live or work in Shropshire, and who design and produce goods for sale.Open to food producing individuals who grow and/or produce goods
for sale which are from Shropshire.All potential members are subject to a selection process.By annual subscription, currently £30.00.Prior participation in Made in Shropshire events may not guarantee
approval for membership.Membership of Made in Shropshire is open to small businesses.

Use of brand, 'Made in Shropshire'Networking and support.Marketing and promotion.Opportunities to trade under the Made in Shropshire banner.An entry on the Made in Shropshire website.
We welcome new opportunities to exhibit and sell in Shropshire and beyond.
Please click here to send us a booking form.